AOR HEAVEN ::: N E W S L E T T E R ::: 14/01/2022
Howdy melodic rockers,
Wow – what a tremendous response from our customers once we put the Hit The Ground Runnin' CD online. To be perfectly honest with you – the demand has matched the buzz of the Nestor CD.
And speaking of Nestor – we finally should get copies back in by next week.
Last but not least – there was a slight delay with the Adrian Gale double CD, but we finally should get copies by early next week.
wishing you a great week
Georg & Monika
AOR HEAVEN SPECIAL RELEASE:
| | | |
| --- | --- | --- |
| HIT THE GROUND RUNNIN' - Sudden Impact +9 (2 CDs) | A: 13,5 € | B: 16 € |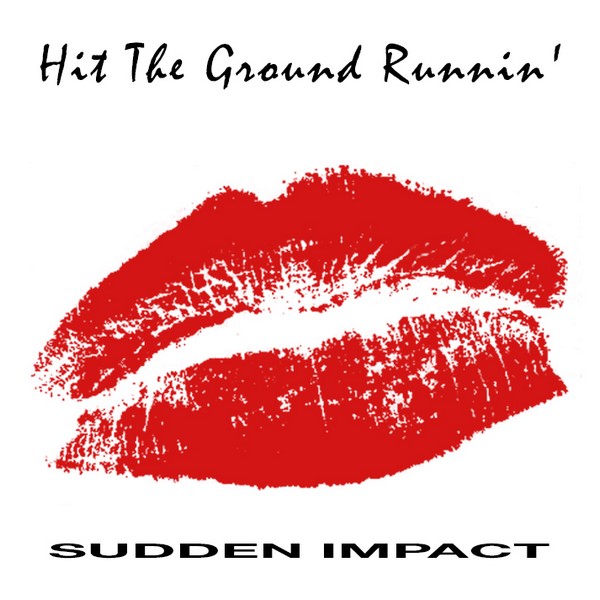 "Sudden Impact" is the debut album by Philadelphia quintet HIT THE GROUND RUNNIN'. The band and the album holds the title as being the most sought after indie CD at eBay with a copy scoring $1950.52 and the status of the "Holy Grail" of all indie AOR- and melodic rock releases.
HIT THE GROUND RUNNIN' made an arrangement with a small Canadian recording label, and "Sudden Impact" was released in 1989 in very limited quantities. The album is really professionally recorded and mixed, above the average for an indie. Musically, the band play clean, polished melodic rock / lite AOR here, with the typical sound of the era.
'Magic' has some Loverboy on it, and Blair Ramsey's vocal color reminds me of Kevin Cronin, so the REO Speedwagon comparison is accurate. There's a strong guitar work as on all songs on the CD, including quite imaginative and effective solos. 'Moment To Moment' recalls Starship, 'Slow Motion' some Scandal, and 'Don't You Look Back' has a that pristine Canadian sound from the era. 'Oh No!' is driven by stinging rhythm guitars and has fine harmony vocal arrangements, while the AOR synths of 'An Original' - brings to mind Honeymoon Suite.
Digitally remastered by the band and with the addition of 9 bonus tracks as a 2 CD set incl. liner notes by Dave Reynolds this gem is finally available again as a strictly limited run of 500 copies – make sure to get your copy pronto !!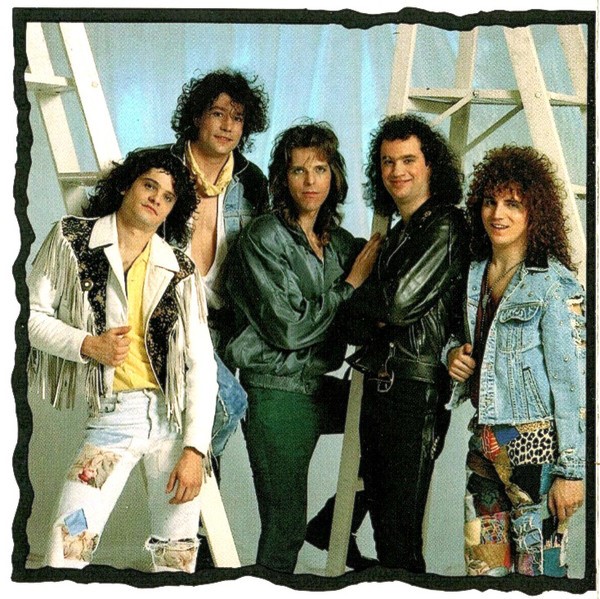 EXPECTED NEW RELEASES !!
| | | |
| --- | --- | --- |
| KISSIN' DYNAMITE - Not The End Of The Road (digi pack) | B: 13 € | B: 15,5 € |
KISSIN' DYNAMITE are an institution in terms melodic hard rock and metal. The new effort "Not The End Of The Road" is an album full of anthems and potential "hits", too. No doubt about it: That's what stadium rock sounds like in 2022. This record is definitely their best so far. Wow! A great overview is provided by the anthems "Only The Dead" and "Not The End Of The Road" as well as by the album closer and pretty emotional "Scars". Even the less rocking moments when frontman Hannes Braun can showcase his voice best, are really cool.

MARTIN STARK
| | | |
| --- | --- | --- |
| BITE THE BULLET - End Of The Line | B: 13 € | B: 15,5 € |
A record like a ride through the highlights of the eighties: FOREIGNER, MR.MISTER, GLASS TIGER or TOTO as well as numerous others of that calibre have been a blueprint here. Cool rock pop with an occasional hard rock attitude. In term of production and songwriting slightly better than the last effort "Black & White" (2020). Highlight are the melodic anthem "Band Of Brothers" or "Bass Jumping" as well as the the authentic "Camaraderie".

MARTIN STARK
TOP NOTCH - Mean & Smooth
(digitally remastered)

B: 13 €
B: 15,5 €
US outfit Top Notch was formed by songwriter and guitar player, Eric Kellogg, in 1984 and included Ken Robertson on vocals, Todd Jeffries on bass, and Mark Alderette on drums. The songs were primarily written by Eric Kellogg and Ken Robertson. The hard rock sound that they developed was melodic with blazing guitar solos. Top Notch was then picked up by Available Management and signed a developmental deal with Polygram Records. Guitarist Eric Kellogg was connected to write with Peter Frampton, Martin Briley, Marc Tanner (Nelson) and especially Steve Plunkett (Autograph). Especially the connection with Steve Plunkett turned out great as many songs has been featured here as well as on Steve Plunkett's solo album.

Listen:https://youtu.be/pi0H7Vd084E
| | | |
| --- | --- | --- |
| HEIR APPARENT - Graceful Inheritance (digitally remastered) | B: 13 € | B: 15,5 € |
Seattle based outfit HEIR APPARENT belong to the category of bands that release a couple of memorable albums and disappear in the haze. Bearing a beautiful, yet bizarre cover, "Graceful Inheritance" was the band's debut back in 1986 and rightfully claims its place among the very first prog-metal releases along with the respective albums of the ''titans'' of those ages, Queensryche and Fates Warning with touches of Iron Maiden and Fifth Angel. Signed by French independent label Black Dragon Records the album failed to reach the masses due to the limited distribution of their label, which was a pity, cause "Graceful Inheritance" still stands as one of the ultimate cult classics of the US metal genre. Digitally remastered.

Listen:https://youtu.be/tPmHUUSXUwU
| | | |
| --- | --- | --- |
| ADRIAN GALE - Final Piece (2 CDs) | B: 13,5 € | B: 16 € |
Melodic rock "Made in the USA" made a nice comeback way back in the year 2000 when John Kivel started his new label Kivel Records. ADRIAN GALE featured the talents of singer extra ordinaire JAMIE ROWE (ex GUARDIAN), guitarists Vic Rivera and Eddie Campbell, and the band proved on their 5 studio albums that they could easily compete with the leading Scandinavian melodic rock outfits. This double CD closes the chapter and the first disc contains 17 of their best tracks out of their 5 studio albums while the 2nd (bonus) CD contains 10 rare live and studio tracks incl. 2 previously unreleased tracks. Indeed a special release from an awesome band !

listen:https://youtu.be/X9xTIlls_tc
| | | |
| --- | --- | --- |
| GIANT - Shifting Time | B: 14,5 € | B: 17,5 € |
GIANT, probably one of the most iconic bands of the golden era of melodic rock are back with another album. More or less the original line-up without Dan Huff (g/v). Well, at least he plays a solo on "Never Say Die" and approved this version of the band. Taking over vocals is Kent Hilli (PERFECT PLAN). "Shifting Time" surely has its magic moments but also one or the other average song. But still the Americans play among the best of the melodic genre.

MARTIN STARK
| | | |
| --- | --- | --- |
| THE FERRYMEN - One More River To Cross | B: 14,5 € | B: 17,5 € |
Everything with Ronnie Romero (u.a. RAINBOW, CORELEONI) is rock music of the finest sort and so is the third THE FERRYMEN album, too. The songs were penned by Magnus Karlsson (g, PRIMAL FEAR, MAGNUS KARLSSON'S FREEFALL). Apart from Romero, there's the unique drum sound of Mike Terrana (TARJA, ex RAGE). Just check out the catchy "City Of Hate" and the mighty and pretty epic title track. Well done, guys!

MARTIN STARK
| | | |
| --- | --- | --- |
| EDGE OF FOREVER - Seminole | B: 14,5 € | B: 17,5 € |
EDGE OF FOREVER is the "real" band of Alessandro Del Vecchio (keys/v) and plays melodic hard rock. Slightly under the radar in the past but with this fifth effort and a refurbished line-up, the band might well make a great step forward. The epic four-part song "Seminole" turns this record into a concept album, one about life in general. And by the way, signore Del Vecchio sings fantastically! A real surprise! Well done!

MARTIN STARK
| | | |
| --- | --- | --- |
| LALU - Paint The Sky | B: 14,5 € | B: 17,5 € |
Progressive rock from France featuring Damian Wilson (AYREON, ex THRESHOLD) on vocals. Great melodies and exciting arrangements that constantly offer new details. LALU is great fun and simply a good choice for fans of ARENA, PENDRAGON or PALLAS. Pretty atmospheric songs full of magic, sometimes in the vein of YES, can be heard here. Music full of passion. Simon Phillips (d, TOTO) and Steve Walsh (v, ex-KANSAS) are guesting here. Great stuff!.

MARTIN STARK
| | | |
| --- | --- | --- |
| KANDIA - Quaternary | B: 14,5 € | B: 17,5 € |
Alternative metal from Portugal with some good melodies and some kind of theatrical sound. Female vocalist Nya Cruz and guitarist André Da Cruz offer a mixture of solemn parts, which sound like a cross between PINK FLOYD and PORCUPINE TREE, and pretty heavy riff-driven metal that can easily produce a METALLICA or PANTERA moment. If this band really helps to secure the future of rock, like said by the label, might be open to discuss…

MARTIN STARK
NEW RELEASES IN STOCK !!
| | | |
| --- | --- | --- |
| 7TH HEAVEN - Be Here (digi pack) | B: 13 € | B: 15,5 € |
| | |
| --- | --- |
| | US feel-good song makers 7th HEAVEN are back with a new album, "Be Here", a fantastic, new collection of catchy songs ready for the party plenty of timeless melodies. This terrific band musically ranging from melodic rock, power pop, to classic rock and a style mixing the best from the '80s / '90s, since the last two albums they opted for a decidedly poppy sound."Be Here" marks 7th HEAVEN's return to classic Melodic Rock, and as a plus, an extra bit of production. Yes, "Be Here" sounds huge, more layered in harmonies, and man, those choruses…Take the best from the current Scandi Melodic Rock / AOR sound, add some British stylings (read VEGA) and put that American feel circa 1988/1989, and you have 7th HEAVEN "Be Here". |
| | | |
| --- | --- | --- |
| AUTUMN'S CHILD - Zenith | B: 13 € | B: 15,5 € |
The third AUTUMN'S CHILD output is again a real treat for all lovers of melodic rock music. "Zenith" is even slightly better and more versatile than the strong 2020 "Angel's Gate". Mainman Michael Erlandsson seems to never sleep as he is constantly writing and recording. No other way this remarkable speed of putting out albums for years is possible and that includes his former band LAST AUTUMN'S DREAM, too. Magnus Rosen (ex HAMMERFALL) on bass.

MARTIN STARK

listen:https://youtu.be/Z1L3kFYVvbk
| | | |
| --- | --- | --- |
| MAGNUM - The Monster Roars (digi pack) | B: 13,5 € | B: 16 € |
MAGNUM chose a different path compared to their heydays, meaning they sound harder on average. But, of course, it's the unique voice of Bob Catley which unmistakably clarifies that we do talk about MAGNUM here. "The Monster Roars" might not become a band classic but it surely has got its moments like example given the melodic "All You Believe" or the uplifting "No Steppin' Stones". The dark artwork is pretty disturbing, though.

MARTIN STARK
| | | |
| --- | --- | --- |
| BEGGARS & THIEVES - Beggars & Thieves (digitally remastered) | B: 13 € | B: 15,5 € |
| | |
| --- | --- |
| | The debut effort from this talented New York quartet was filled with melodic music and over-the-top vocal harmonies. "No More Broken Dreams" kicks off the disc in excellent fashion with its lush harmonies. "Waitin' For The Man" and "Love Junkie" are the better rockers on the album, while the slower numbers "Your Love Is In Vain", "Let's Get Lost" and "Beggars & Thieves" are also very memorable. Beggars & Thieves played in the same vein as Tesla or Tangier, and were much more then a simple hard rock band. The musicianship was top-notch, as evidenced by Phil Soussan's previous work with Ozzy Osbourne and drummer Bobby Borg resurfacing in Warrant. Bad Reputation records re-issue, digitally remastered. |
AXE - The Albums 1979-1983
(4 CD boxset, digitally remastered)

B: 40 €
B: 49 €
| | |
| --- | --- |
| | AXE were formed in Florida in the late 70s and enjoyed an MCA contract for its first duo of albums, "Axe" (1979) and "Living On The Edge" (1980) with a later pair of studio albums "Offering" (1982) and "Nemesis" (1983) marking the end of the band's classic era due to a car accident costing the life of guitarist Michael Osborne with frontman Bobby Barth luckily escaping in a simple injury. Packaged in a deluxe clamshell box with individual wallets replicating the LP sleeve of each album along with a 16-page full-color booklet containing full liner notes by author Dave Thompson, rare photos, and more! On top the remastered sound is top notch and makes this box set an ultimate purchase for every serious pomp AOR lover ! |
| | | |
| --- | --- | --- |
| MARK BAKER - The Future Ain't What It Used To Be (2 CDs). | B: 14,5 € | B: 17,5 € |
Another collection of unreleased material by songwriter MARK BAKER (e.g. SIGNAL, 38 SPECIAL) with illustrious vocalists such as James Christian (HOUSE OF LORDS), Mark Free (UNRULY CHILD) or David Roberts or Billie Trudel plus an original SIGNAL demo track for "Wake Up You Little Fool". 16 tracks in total on disc 1 of which the most are very catchy and well-produced and different to the first release two years ago. A remarkable find from deep down in the archives finally seeing the light of day. Disc 2 contains as a bonus 13 more classic demo tracks incl. Marcie Free, Gary O, David Roberts and Aina. This double CD is only available as a strictly limited edition of 500 copies.

listen:https://youtu.be/DkrFNxiP4GQ
| | | |
| --- | --- | --- |
| ADRIAN GALE - Final Piece (2 CDs) | B: 13,5 € | B: 16 € |
Melodic rock "Made in the USA" made a nice comeback way back in the year 2000 when John Kivel started his new label Kivel Records. ADRIAN GALE featured the talents of singer extra ordinaire JAMIE ROWE (ex GUARDIAN), guitarists Vic Rivera and Eddie Campbell, and the band proved on their 5 studio albums that they could easily compete with the leading Scandinavian melodic rock outfits. This double CD closes the chapter and the first disc contains 17 of their best tracks out of their 5 studio albums while the 2nd (bonus) CD contains 10 rare live and studio tracks incl. 2 previously unreleased tracks. Indeed a special release from an awesome band !

listen:https://youtu.be/X9xTIlls_tc
| | | |
| --- | --- | --- |
| DEGARMO & KEY - This Ain't Hollywood (digitally remastered) | B: 13 € | B: 15,5 € |
Ranking alongside Petra, White Heart and Resurrection Band as one of the pioneering groups of the genre, DeGarmo & Key consists of the duo of Eddie DeGarmo (keyboards) and Dana Key (lead vocals and guitars). The two got their start in a mainstream pop group named Globe, but after becoming Christians in the mid-seventies, they formed what was first was The DeGarmo & Key Band but later shorted to just DeGarmo & Key. The first two D K albums headed in a blues heavy rock direction, but by the time the 80s rolled around, however, DeGarmo & Key started to experiment with pop rock on "This Ain't Hollywood" (1980). This album also became the first Christian rock album to be nominated for a Grammy award.

listen:https://youtu.be/4_W_tFGdIj0
| | | |
| --- | --- | --- |
| MULLETT - The Originals Vol.2 | B: 13 € | B: 15,5 € |
Formed a decade ago as a tribute band of all '80s hard rock, hair metal and glam rock n' roll culture, not only performing classic songs from the era but also recreating the stage shows, pyro et all, American rockers MULLETT are much more than a nostalgia act. MULLETT write their own songs as well, and they released "The Originals" early last year. Now, we are surprised with "The Originals Volume 2", eleven new songs from the band's pen, of course inspired by the Sunset Strip. Just a pity that their lead singer Ron Jovi passed away from complications due Covid 19 in August last year. BTW - some of the members used to play in the band SECRET SMILE (who released two pretty good albums in the early 2000's).

listen:https://youtu.be/n3QXaVJfrpc
| | | |
| --- | --- | --- |
| VOODOMA - Hellbound | B: 13 € | B: 15,5 € |
VOODOMA from Dusseldorf/Germany and their hybrid of gothic and metal are back after their 2017 output "Gotland". Guitars and electronic sounds - that goes together well in this band, although the vocals reminiscent of UNHEILIG or SISTERS OF MERCY at times might not be everybody's cup of tea. The songwriting definitely improved in comparison to former records. Open-minded and curious rockers who want to explore new territories might check out "Silent Scream", "Salems Hell" or even "Sandman" first.

MARTIN STARK
| | | |
| --- | --- | --- |
| TWILIGHT THEATRE - Drifting Into Insanity | B: 13 € | B: 15,5 € |
Difficult name but interesting record. Good stuff for lovers of RHAPSODY Of FIRE and other neo-classical metal bands. Tristan Harder is the frontman of Hamburg/Germany-based TERRA ATLANTICA and their sound is not that far away from the given music here. The production would have deserved a little more punch but nevertheless, "Drifting Into Insanity" is a good record - when you like the genre, of course.

MARTIN STARK
PRAYING MANTIS - 01/28
CRYSTAL BALL - 01/28
LIONVILLE - 02/11
DEGREED - 02/11